Central Coast Care was incorporated in 2018 when the directors recognised the need for a holistic care service on the Central Coast which incorporated best practice principles for the provision of a domestic service in the disability sector, with a focus on spinal injury. Our carers are selected for their level of skill and providing additional social interaction with our clients. We wanted to ensure that all of our clients can develop a close relationship with their carers, supporting them in their daily activities and providing companionship over and above their standard duties. We are committed to ensuring that each client is matched with the best carer for their personal circumstance.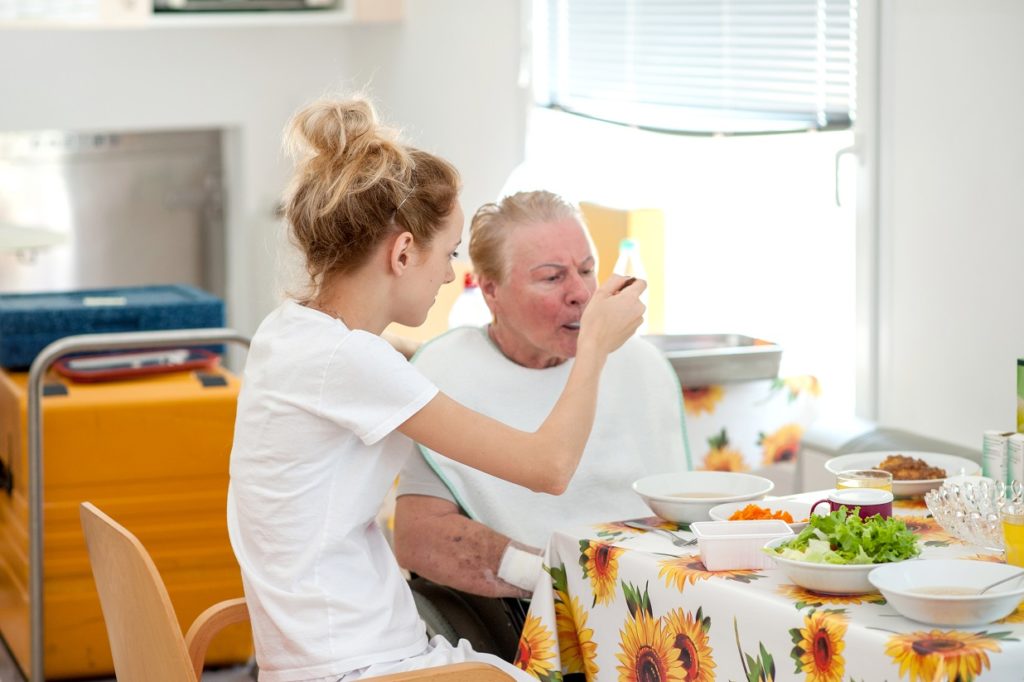 We provide NDIS certified care to aged and disability clients. We will come to you to discuss your requirements and tailor a plan to help you reach your goals. We also liaise with your NDIS manager, or directly with you if you are self managed. We can assist with guidance for how to achieve the maximum benefit from your NDIS funding.
Our SERVICES
We offer the same range of in home services for privately funded clients. Whether you need in home domestic services, assistance with activities of daily living, shopping, outings or companionship. We offer competitive hourly rates to suit your individual needs.
WHO ARE OUR STAFF?
Our friendly team of support workers provide experienced professional care for clients and are dedicated to the provision of community care. Our staff and support workers are all hired based on recommendation and are hand picked for their skills, experience, qualifications and passion for providing the best care. All staff have completed appropriate education and participate in ongoing training to further advance their skill set.
My life changed in 2016 after a motorbike accident left me with a spinal injury. Going from an active business owner to being wheelchair bound, I was very uncertain about my future once I left rehab. After trying other agencies, I found Central Coast Care. I have three different carers all of whom I have developed a strong bond with. They are professional in assisting with my personal care needs, but the biggest thing for me has been the level of comfort and trust the carers provide me with. I feel like much more than just another client, and they have helped me successfully transition to my new life, finding new goals and interests that I hadn't thought possible before.
I highly recommend them to anyone looking for in home care.
My cousin, Ken is a 55 y.o. man who has some disabilities. Ken has lived with his parents for all his life in Sydney. Ken's dad passed away in March 20 and in June we welcomed Ken into our home as he could not live alone. We engaged the help of Central Coast Care, as we knew Ken required professional assistance with his everyday care. Julie is the Director and she and her staff have been more than exceptional. Without their assistance I would have had to give up my full-time job to look after Ken. Julie met with us and she was able to assess Ken's needs almost immediately. She was able to put aide into place straight away. This included daily showering, assisting with personal grooming, taking Ken to medical appointments and taking him to the shops and surrounding places to help Ken adjust to moving and living on the coast. Julie also sourced a local doctor who understands Ken's needs and requirements. Recently Julie organised for Ken to attend a program where he can participate in various activities during the week which has greatly assisted in Ken's transition to living on the coast and given him something to look forward to also. I am so grateful for Julie and her staff from Central Coast Care. They always treat Ken with kindness and respect but always remain professional. Ken is always telling me how blessed he is to have Julie and her staff in his life, and he feels incredibly special. Thank you from the bottom of our hearts.
Let us know how we can help you